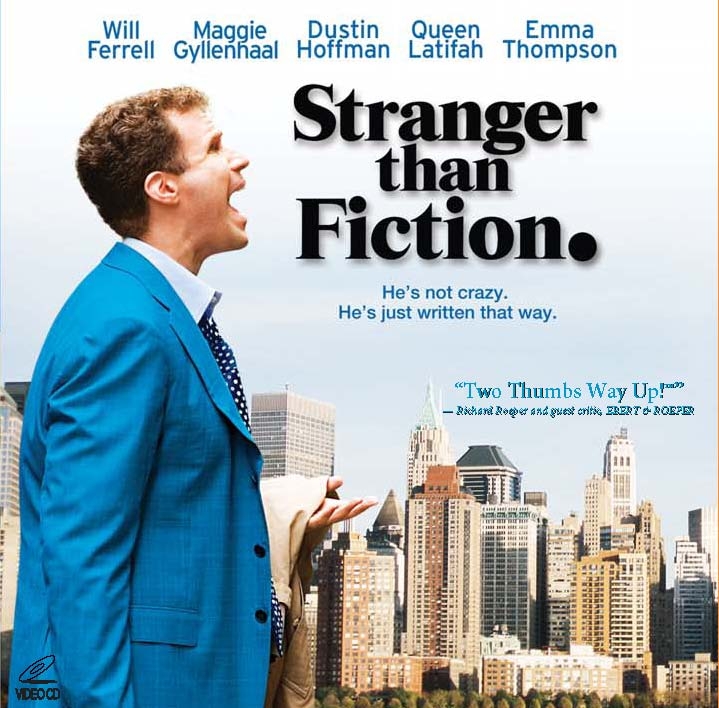 Actually I thought quite early on watching the film that it is simply brilliant. I laughed and smiled all the way through the movie. Will Ferrell is funny. And I've learned to like the weird kind of comedy that he always seems to do. And the whole cast is brilliant and all of them big names too! Emma Thompson is marvellous, Queen Latifah not so much but she's ok I guess. Maggie Gyllenhaal is just perfect for her role. When I saw her in The Dark Knight, I didn't think much of her really – in fact I didn't think she's very pretty or very good actress either. But now I have to take my words back. Dustin Hoffman probably can't fail to be good, although his character is perhaps somewhat over the top. But so are all characters in this film, they are all just as crazy as Harold.
I liked the cinematography, just plain beautiful, like paintings. Subtle and crisp. Somehow it reminded me of Being John Malcovich. Not just the cinematography, but all of it. And maybe Spike Jonze's Adaptation too. And also I didn't realise Marc Forster's done the new James Bond, Quantum of Solace (which I'm yet to watch). And he's done Monster's Ball. And he's German. Well that last one has nothing to do with anything, but he can make films. I loved Monster's Ball too, maybe I have to get back to that when I have a chance.
Now this is a feel good movie that should keep you interested.