Beautiful cinematography by Sean Bobbitt from the start, glued me to the seat. He's maybe not that famous, but he has done Shame and Hunger for  Steve McQueen.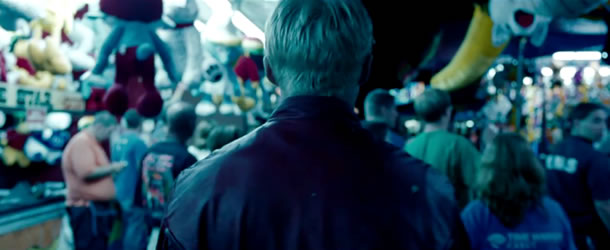 I try to go to cinema without knowing what to expect and I didn't expect this. But in a good way. And I guess it's not a surprise as such. But the structure of the film is slightly different from the usual; it's not Psycho, but still. I did feel it was a bit disjointed though and the film lost some of its momentum halfway, but I didn't let it bother me too much.
Great performances especially from Ryan Gosling, Eva Mendes, as well as from Emory Cohen and Dane DeHaan and even Ray Liotta in his small role. Not to say Bradley Cooper wasn't ok, and can't say what he could've done differently, but I like his character more in films like Silver Linings Playbook.
Written and directed by Derek Cianfrance so I might check out Blue Valentine soon.
Oh, and original music by Mike Patton!