Now this is not a new film – every now and then I find a film I shouldn't have missed when it first came out.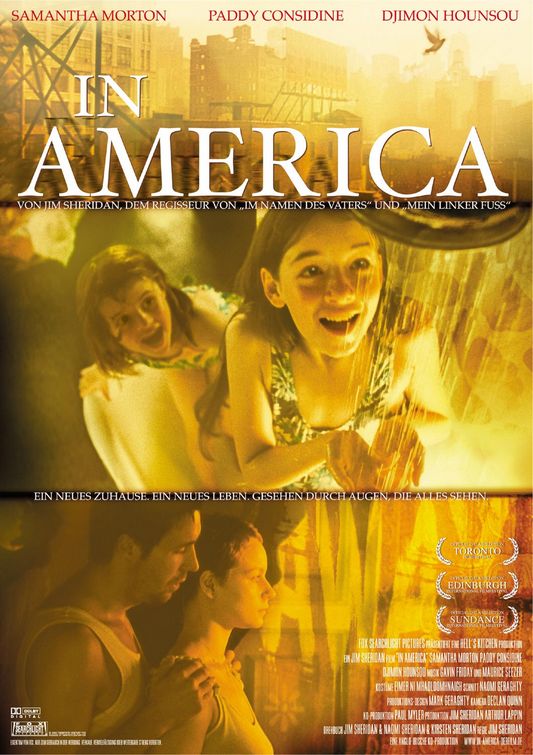 I recently watched Brothers, which reminded me that there's a very good director called Jim Sheridan, and I decided to check what films by him I might have missed. So I came across In America, done before Sheridan's next 'hit' or miss, Get Rich or Die Tryin'. Very powerful and heartwarming story with two simply adorable child actresses who completely steal the show, literally, all the time. Samantha Morton plays mum, and Paddy Considine plays dad, and they are both very good too giving great performances. And Djimon Hounsou's character is the finishing touch.
The story is simple, but on another level very fulfilling, and clearly very personal to Sheridan himself. In America is not the latest blockbuster, but there haven't been many better films in the last couple of years.