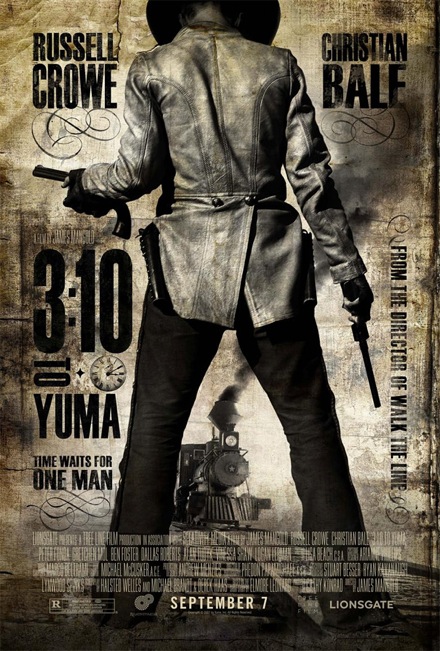 I like westerns. At least some. Even if they are not directed by Sergio Leone or John Ford, or starring Clint Eastwood or John Wayne, or shot in Italy. Christian Bale is starting to become one of my favourite actors. I couldn't see it the first time I watched American Psycho, but I can now. Can't wait for the dark knight to return to the big screen…
Now this one – do you ever need to run to catch a train to work or something? This particular train is a lot harder to catch. Not least because of Ben Foster, who is perhaps the best of the bunch – I mean his acting. It is a remake and there are references to other films as well, but I won't really go into that, I haven't seen the original, and I am not an expert when it comes to westerns anyway – I've seen Rio Bravo a lot of times, but so what.
Nicely shot, nice characters, I walked out of the cinema happy.